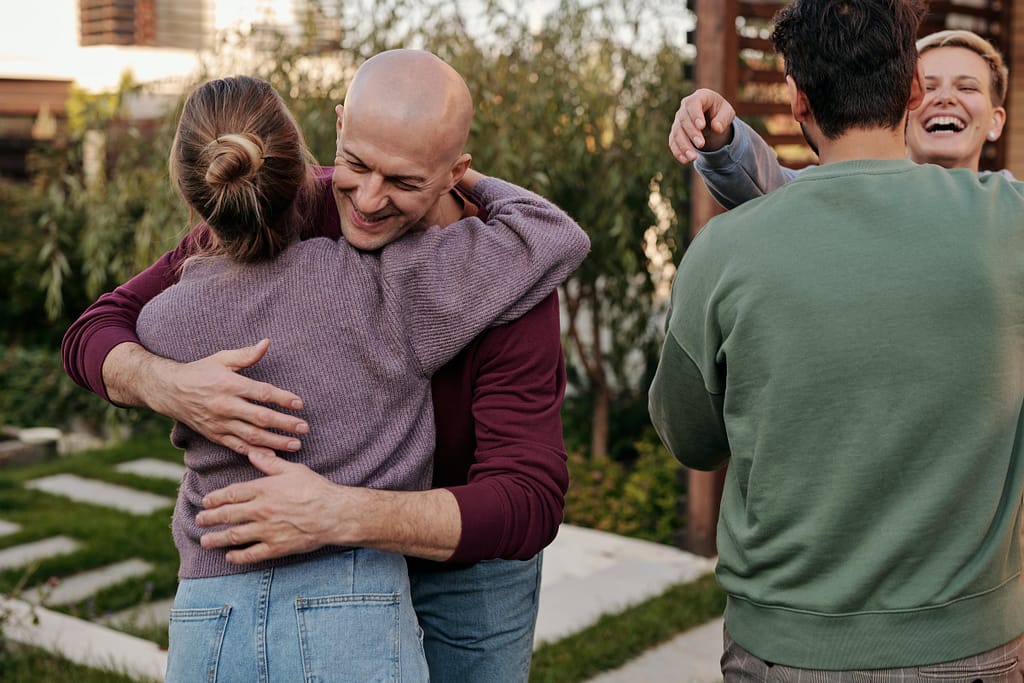 Addiction can be a challenging journey, not just for the individual struggling but also for their families and friends. It's a time that demands understanding, empathy, and unwavering support. If someone you care about is on the path to recovery, here's a guide on how you can be a pillar of strength and support through their journey.
Understanding Addiction for families and friends:
Before offering support, it's crucial to comprehend the nature of addiction. Recognize that it's a complex health issue, not a choice or moral failing. Educate yourself about the specific substance or behavior causing the addiction and its effects on mental and physical health.
Communication and Compassion:
Open, non-judgmental communication is key. Initiate conversations in a safe, comfortable environment. Express concern without blame or criticism. Show empathy and understanding, acknowledging the difficulties they're facing. Your support can provide immense comfort during a challenging time.
Educate Yourself about Recovery:
Understand the recovery process. Learn about treatment options, support groups, and therapy methods available. Knowing what your loved one might go through can prepare you to offer informed and effective support.
Establish Boundaries:
While supporting them, it's crucial to set boundaries to protect your own well-being. This might involve maintaining your own routine, seeking support for yourself, and knowing when and how to say no if the situation becomes overwhelming.
Encourage Professional Help:
Support doesn't mean being the sole solution. Encourage your loved one to seek professional help. Assist them in finding suitable treatment options and offer to accompany them to appointments if they wish.
Be a Source of Encouragement:
Recovery can be a rollercoaster. Families and friends can offer consistent encouragement and celebrate milestones, no matter how small. Your positive reinforcement can be a motivating factor in their journey.
Avoid Enabling Behaviors:
While providing support, avoid enabling the addictive behavior. This includes not making excuses for their actions, not providing access to substances, and not engaging in behaviors that may reinforce their addiction.
Practice Patience and Understanding:
Recovery isn't linear. There will be setbacks and challenges. Practice patience and understanding during these times. Encourage resilience and remind your loved one that setbacks don't erase progress.
Be Present and Available:
Simply being present can mean a lot. Be available to listen without judgment. Offer your time, company, and a shoulder to lean on whenever needed.
Families and Friends Should Celebrate Their Successes:
Finally, celebrate their successes and efforts in recovery. Whether it's reaching a milestone or demonstrating resilience, acknowledging their progress can reinforce their motivation to continue.
Families and friends supporting a loved one through addiction recovery is a journey that demands commitment, understanding, and compassion. By offering unwavering support, encouragement, and guidance while respecting their journey, you can play an invaluable role in their path to recovery. Remember, your support can make a world of difference in their healing process.